An investment in your future
We're curating a community of mission-driven business people. Our attendees complete an application to ensure they are a leader who is kind, open-hearted and have a growth mindset.
Package details
Once you're at the hotel, we take care of everything – you just need to settle your bar tab at the end!
Retreat packages include: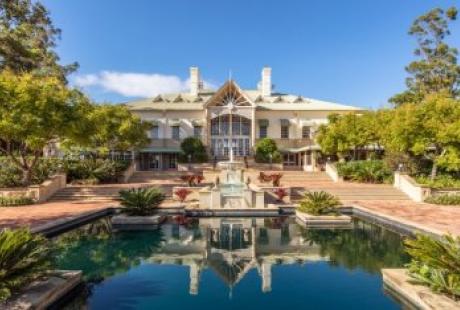 Accommodation
4 nights of luxury 5-star accommodation in a Garden View room at the InterContinental Sanctuary Cove Resort (upgrade options available).
'Single' configuration is one person in one room, 
'Twin-share' is two people in one room with 1 x king or 2 x twin beds. 
Meals
Three gourmet meals daily while at the retreat: dinner on day 1, breakfast, lunch and dinner on days 2,3&4, breakfast on day 5
*Excludes beverages. Alcohol not included.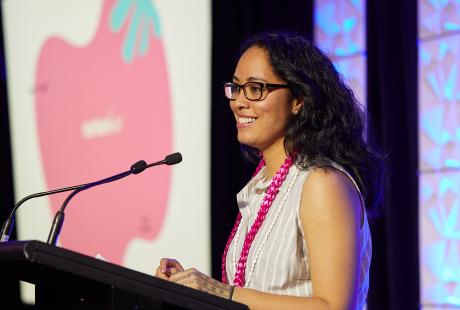 Speaker sessions
Daily impact sessions with our inspirational speakers.
One-on-one sessions with experts
Personal meetings for specialised advice you'd normaly be charged a fortune for.
Workshops
To help school you up on tangible tools to help you better in business.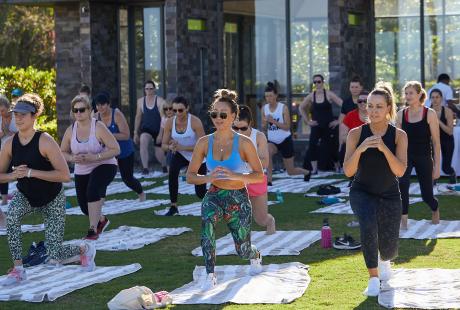 Nightly entertainment
There's something special planned for every night.
Health + Wellness
Daily fitness work-outs, wellness sessions and educational opportunities.
Nurture Her Journal
A customised designer journal to record your learnings and map your growth journey.
Alumni access
Entry into the Nurture Her Alumni group, with access to members-only Facebook
Pricing options
days to go until Nurture Her
business retreat in Fiji!
Early bird – Single 
A tranquil Garden View room with a king bed all to yourself! 
Early bird – Twin share
Two people sharing a Garden View room with a king bed or two twin beds. 
Full price – Single
A tranquil Garden View room with a king bed all to yourself! 
Full price – Twin share
Two people sharing a Garden View room with a king bed or two twin beds.
Step 1:
You can apply by clicking this link or any of the APPLY TO ATTEND buttons throughout the website. Answer a few simple questions, we'll review your application and someone from the Nurture Her team will be in touch.
Step 2:
If you're a great fit for the retreat and Nurture Her community, you'll be emailed a link to register. At this stage, all we need is your name, phone number, email, postal address, and company name. You'll also be asked to pay a $750 deposit to hold your place. This deposit is to be paid by credit or debit card (no credit card fees) and is fully refundable up to 31 March.
Step 3:
Once your deposit is received, our relationship manager Malyna will contact you to get your booking underway and she will request your travel information: passport details, room configuration, Virgin Velocity numbers etc. Following this, you will be sent a final quote for your trip. The full balance needs to be paid 14 days from this quote to confirm your booking.
If you prefer, you can use our payment plan and pay the balance over three instalments – due the 20th of each month for three following consecutive months. There is a 5% convenience fee for this service, and it's only an option for those booking before 31 June.
Please note, for all credit card payments (other than the deposit), there is an associated fee.
Have more questions? Please reach out to [email protected] – she'd love to help!
Don't miss out!
Early bird ending soon.
Secure your discount by registering before 31 March.